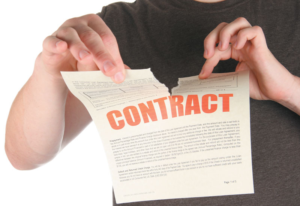 As a consultant helping SaaS companies battle customer defections, I recently experienced firsthand the view from the buyer's side of the table. After a year of frustrations, we canceled a contract with a PEO and moved our business elsewhere. My tale describes a textbook case in customer churn.
Looking for benefits
When I'm not consulting, I serve as chief operating officer of RefactorU, a leading, full-stack web development software bootcamp in Boulder, Colorado. Last year the company decided to offer benefits to the small firm's employees to enrich their experiences and better attract future talent. We sought out Professional Employer Organizations (PEOs), intending to offload day-to-day HR tasks and leverage insurance pools to offer high quality health insurance plans at low costs.
We conducted a traditional supplier search and evaluation process. Noting well-known players and using Google searches, I prepared a long list of potential providers. Then after researching offerings and conducting phone calls, we narrowed the list to the most relevant options. We spoke in depth with sales representatives, listened to many presentations, and requested detailed proposals. Using a decision matrix to compare plan options and costs in detail, we finally selected a PEO (who I won't name) using both objective and subjective analysis.
What??
Once we inked the deal, however, things changed.
The first unpleasant surprise came from the sales rep. Shortly after the insurance underwriters processed our final paperwork, he said the quote he had provided was wrong—our benefits costs would be substantially higher. The situation had all the markings of a "bait and switch." The rep agreed to cut administrative fees to lessen the impact, but we still had to pay much more. Turns out, that's the last we ever heard from the salesperson.
Contrary to what was promised, the onboarding process left much to be desired. The vendor gave us basic instructions on how to use the employer portal and process payroll, but not much else. When it came to day-to-day tasks, it wasn't clear what had to be done, when, or by whom, so we mostly fended for ourselves. During the course of figuring things out we stumbled into our second surprise: the time and attendance tracking module we thought we had already purchased was in fact, extra.
Our PEO's local HR representative, albeit friendly, was not terribly helpful. He spent most of his time apologizing for his firm's hiccups and disconnects. And there were many. Routine tasks were met with obstacles, from lengthy delays editing and printing employee handbooks to inadequate documentation for bringing on a new employee. Then there was the kicker—the PEO's failure to set up 401(k) correctly for the company structure even after eight months of trying.
By the fall of 2016 we'd had enough. We contacted the previous bidders and started the selection process all over again. We signed with a new PEO and switched over systems and processes last month.
In retrospect…
The reasons we churned match the typical causes why any customer switches vendors, be they PEOs or software companies:
Lack of quality and value. Shortly after signing, any cost advantages the PEO offered us disappeared, thereby reducing value. Chronically poor service performance then became the main driver for looking at other options.
Lack of relationship. Our trust in the brand plummeted after a series of bad surprises. The salesperson disappeared after the sale and ongoing support was ineffective.
Easy to switch. While swapping PEOs consumed time, money and effort, the pain of staying far outweighed the pain of making a change.
Since moving our new PEO, we've been much happier. Unlike its predecessor, our new provider led a clearly defined implementation and onboarding process. A project manager documented and oversaw essential deliverables and milestones, and kept us informed and moving forward. Roles and responsibilities of team members were clearly explained, and warm handoffs accompanied staff transitions. Our salesperson remained engaged throughout. The new vendor's online tools are much better, too. Common tasks, such as "hire a new employee" are conveniently listed, and clicking links enacts a series of steps to ensure everything is done correctly.
Customer retention is won or lost after the sale, a lesson I share with my clients. It's a learning unexpectedly reinforced through my own recent experience. Making promises is easy—keeping them is hard. When companies commit to making their customers successful and then implement effective processes, people and technologies that deliver, customer loyalty results.